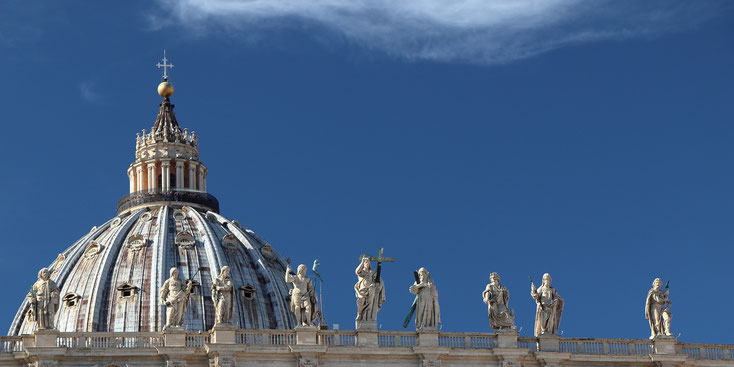 On the occasion of the World Synod of Bishops, theologically educated pastoral lay ministers from all continents will meet in Rome. These professional lay ministers get to know about each other, meet and listen to each other. 
The world meeting aims at an empowerment of lay ministers in various countries all over the world, i. e. of non-ordained but theologically educated professional pastoral ministers. Their various and already long given reality in the Roman Catholic Church still seems to be overshadowed by other ecclesial perspectives. This ministry reveals an ecclesiological alternative to the "classical" dualism between clergy and laity. 
The outcomes of the sharing and reflection, which the world meeting will offer, can influence the processes of the World Synod of Bishops. Therefore, in addition to the exchange of lay ministers on the different continents, there will also be a sharing and reflection with representatives of the Dicastery for the Laity and the Synod Secretariat, as well as with bishops of the universal Church.
The aim is to assemble around 20 lay ministers,as well as representatives of academic theology from different countries in Africa, Asia, the Americas and Europe.
The initiator of this meeting is the Association of professional Pastoral Ministers in Germany, which at this moment might be the largest organization of full-time lay theologians in the world. We also provide travel expenses for all participants
Summary in english to share
worldmeeting_onepage.pdf
Adobe Acrobat Dokument
313.6 KB
Zusammenfassung auf Deutsch
worldmeeting_onepage-german.pdf
Adobe Acrobat Dokument
315.8 KB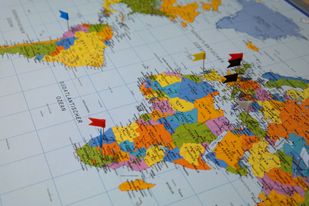 In the meeting participants from many countries will encounter and discuss. 
22 lay ministers are registered from: 
Bolivia
Austria
Switzerland
Peru
Philippines
Ghana
Austria
India
USA
Germany
Korea
Slovenia
Preparation-Team is the Theological Advisory Board of the "Berufsverband":
University members:
Prof. Dr. Christian Bauer, University of Münster, Germany - Professor of Pastoral Theology
Prof. Dr. Hans-Joachim Sander, University of Salzburg, Austria - Professor of dogmatics
Prof. Dr. Hildegard Scherer, University of Essen, Germany - Professor of  Biblical Theology
Johannes Frenz, University of Münster, Germany - doctor edge


Lay ministers (Pastoralreferent*innen) in Germany:
Thomas Bergmeister, Geretsried and Garmisch-Partenkirchen - working in the youth pastoral in a parish
Dr. Konstantin Bischoff, Munich - working as a parish leader 
Esther Göbel, Berlin and Greifswald - working in the project "Surf and Soul" and as a church organizational consultant
Isabelle Molz, Freiburg - working as theologian in a deanery 
Karoline Wilkens, Hamburg - working in the pastoral care in a psychiatric hospital
We will meet for three days to discuss our experiences of beeing lay ministers in the Casa Santa Maria Patrona della Baviera, the meeting center of the Archdiocese of Munich and Freising.
On the second day we will meet with responsibles in the Dicastery for the Laity. 
On our last evening, which is also the starting day of the Synod of Bishops, we will invite participants of the Synod to a meeting in the German Embassy at the Holy See to share our results.
Results of the meeting will be published here shortly.
On the last day we will present the results also for the press:
Presentation of the paper
Voices of Lay Ministers
Results of the 1st World Meeting of Professional Lay Ministers
5th of October 2023 
11 a.m.
Anima  "Bibliothekssaal"
Via di Santa Maria dell Anima 64

If possible, please register: worldmeeting@bvpr-deutschland.de
---
Dieses Projekt kostet Geld, viel Geld. Vor allem aber können unsere Gäste aus der Weltkirche Ihre Reise nicht selbst finanzieren. Neben Zuwendungen der Deutschen Bischofskonferenz und einiger Bistümer, besonders des Erzbistums München und Freising, setzen wir auf Eure Solidarität.
Finanziert ein kleines Stück Flugticket mit, bezahlt eine Nacht in Rom für eine Teilnehmerin …
Möglich wird das durch Eure steuerlich absetzbare Spende.
Spendenzweck: 
Spende für die Theologische Fachtagung Worldmeeting lay Ministers
Konto bei der LIGA BANK EG:
Stiftung Begegnungszentrum Erzdiözese München und Freising
IBAN: DE 13 7509 0300 0002 2338 00
BIC: GENODEF1M05
Verwendungszweck: -siehe Spendenzweck-
Jede Spende hilft unserem Projekt und damit dem Versuch neu, weltkirchlich und groß zu denken.
Fragen jederzeit an: worldmeeting@bvpr-deutschland.de
DANKE
Vorstand und Theologischer Beirat des BVPR